I'm one of the finest ghostwriters in the country; my 20+ books include two New York Times bestsellers, a phenom megaseller that hit #16 on Amazon.com and has sold over 310,000 copies to date, and an interview book with legendary author Neil Gaiman that hit #240 on Amazon.com. I've also written five Dummies books and a Complete Idiot's Guide. I cover comedy as a labor of love. But if you need help with a book, let's chat, because there's no one better at ghostwriting, editing, and/or coaching. To learn more about my services, please visit BookProposal.net and then email me at hy@hyreviews.com.
Do you like cross-genre stories (fantasy/comedy, SF/comedy, fantasy/horror, etc.)? Please visit my podcast, Ghosts On Drugs, by clicking here.
Please note that these listings are updated frequently. The best way to be instantly notified about new show postings is to subscribe to this BestNewYorkComedy.com blog and allow for email notifications. Other ways to keep up are to follow me on Twitter (@hybender) or Instagram (@hybenderny), and/or to visit the desktop version of this site at HyReviews.com.
In addition, you can use the links below to explore the schedules of all the major comedy venues in NYC; and you can find excellent live comedy recommendations weekly via The New York Times.
That said, my top NYC comedy recommendations for July 2019 (with more to come) include:
Monday 7/29: The great Aparna Nancherla (co-star of HBO's Crashing, Netflix's Master of None, and Comedy Central's Corporate), hosts Phoebe Robinson (co-star of HBO's 2 Dope Queens; host of podcast Sooo Many White Guys; Seth Meyers, Conan O'Brien, Broad City, MTV's Girl Code; feature films What Men Want and Ibiza; author of Everything's Trash, But It's Okay and You Can't Touch My Hair and Other Things I Still Have to Explain) and more TBA: Butterboy with Jo, Aparna, and Maeve (8:00 pm, $10, Brooklyn's Littlefield at 635 Sackett Street; take R subway to Union Street)
Monday 7/29: Adrian Sexton is one of the sharpest and most inventive improvisors in NYC, starring or co-starring in numerous shows including The Community Players, George/Martha, Ouiser & Clairee, Pet Prov, Tamara's & Adrian's Tarot Variety Show, and Unauthorized: The Musical. Adrian normally expresses herself in the moment through characters, but tonight will let you see a more vulnerable side as, at times, she speaks directly from her heart about her lifelong love of the greatest band of all time. In this solo show, Adrian explores what John, Paul, George, and Ringo have meant to her, sometimes movingly, sometimes not (this initial July Monday night run is effectively a workshop for the script), but always with the playful charisma that makes Sexton a rising star worth keeping an eye on: Adrian Sexton's Beatlemania (8:30 pm, $10, The PIT Underground at 123 East 24th Street)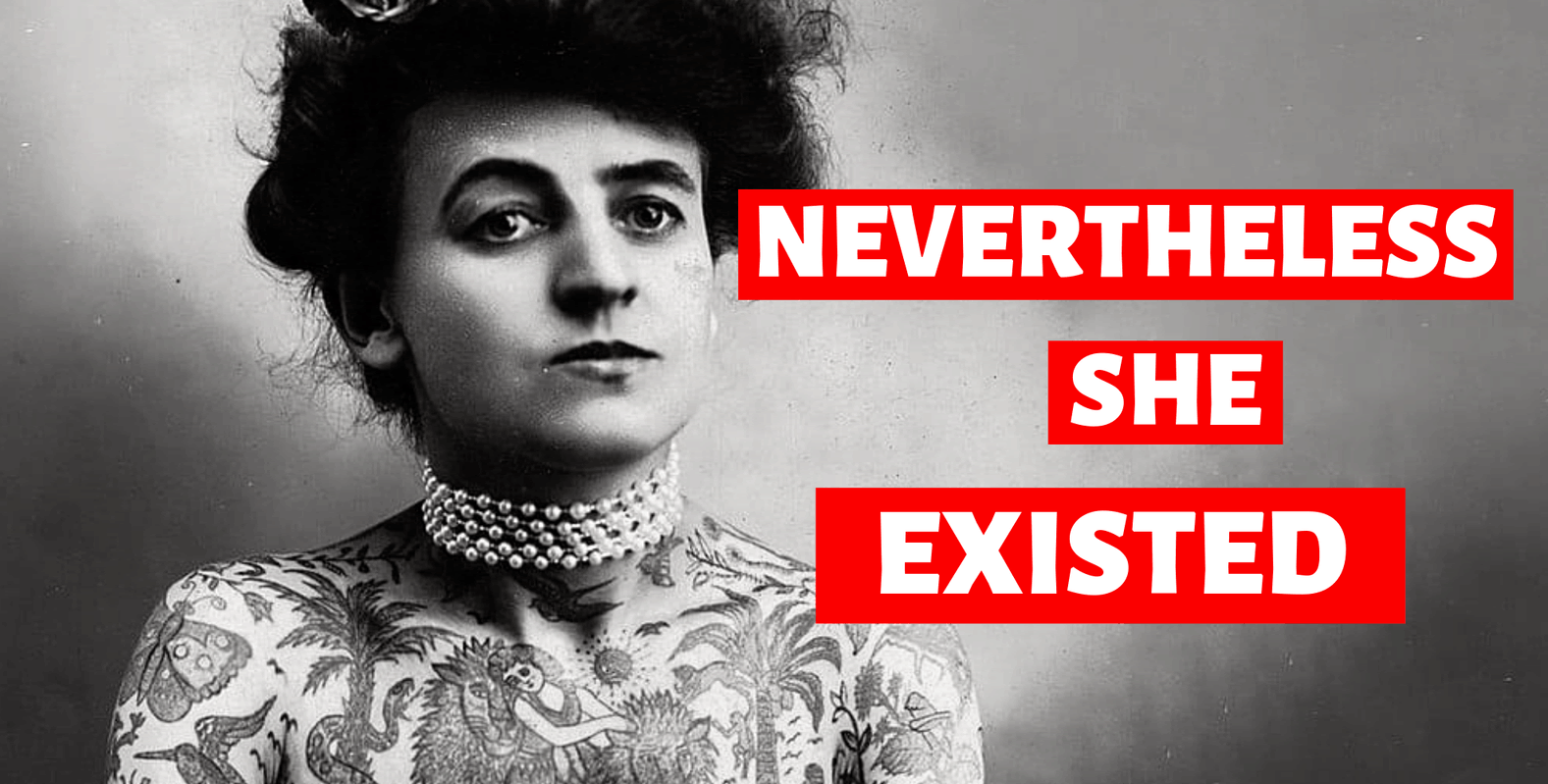 Wednesday 7/31: For this new podcast, Dave Hill (@midnight, Inside Amy Schumer, Full Frontal with Samantha Bee, The Unbreakable Kimmy Schmidt, This American Life; host for HBO and Cinemax; host of WFMU's The Goddamn Dave Hill Show; bands Valley Lodge and Diamondsnake; books Tasteful Nudes and Dave Hill Doesn't Live Here Anymore; comedy album Let Me Turn You On) gives his first person account of different periods throughout history, while calling bullshit on most of what Dave's saying are Jim Biederman (previous Executive Producer for numerous comedy shows, including The Kids In The Hall, The Howard Stern Radio Show, The Tom Green Show, I'm With Busey, The Whitest Kids U Know, and The Onion News) and Jodi Lennon (renowned improvisor who's performed at Chicago's Second City, The Annoyance Theatre, and iO; writer for Billy On The Street, Hulu's Difficult People, TruTV's Impractical Jokers and At Home with Amy Sedaris): Dave Hill: History Fluffer (7:30 pm, $10, Astoria Queens' QED: A Place to Show & Tell at 27-16 23rd Avenue)
Thursday 8/1: This charming show puts comics who are duos behind the scenes on stage for an evening to adorably perform together, hosted by lovers Naomi Ekperigin (dynamite rising star stand-up; Comedy Central Half Hour; writer for Comedy Central's Broad City and Hulu's Difficult People; MTV, VH1, FX) & Andy Beckerman (The Pete Holmes Show, Beginnings Podcast): Couples Therapy (7:30 pm, $10, Brooklyn's Union Hall at 702 Union Street; take R subway to Union Street)
Thursday 8/1: In this monthly show from Mike Drucker (hilarious stand-up and staff writer for TBS' Full Frontal with Samantha Bee; previously a staff writer for NBC's Jimmy Fallon and Comedy Central's The President Show, and contributing writer for Saturday Night Live), comics read obituaries they wrote for themselves, "honoring the lives they had and making fun of the lives they could have had." Tonight's dying-as-we-speak guests are TBD, but please stay tuned: My Obituary Show (7:30 pm, $10, Astoria Queens' QED: A Place to Show & Tell at 27-16 23rd Avenue)
You can find the vast majority of notable NYC live comedy shows by using the links below to explore the schedules of the following top NYC comedy venues:
Best Inexpensive Stand-Up, Improv, Sketch, and Storytelling
Upright Citizens Brigade Hell's Kitchen
555 West 42nd Street; 152-seater; one of the most respected comedy showcases in the world; especially strong on improv, sketch, solo shows, and one-act comedic plays; shows free-$12
Upright Citizens Brigade at SubCulture
45 Bleecker Street; What used to be a top comedy venue called UCB East has sadly gone under, but some of its shows live on Friday, Saturday, and Sunday nights at respected East Village indie theatre SubCulture at Bleecker & Lafayette Streets, direclty by the #6 subway's Bleecker Street stop; shows $7-$14
The PIT Striker (Upstairs) Theatre
123 East 24th Street; 88-seater; a top venue that's a powerful rival of UCB, and often surpasses UCB when blending comedy with music and/or theatricality; shows free-$20
The PIT Underground (Downstairs) Theatre
123 East 24th Street; 40-seater; often more quirky & experimental than upstairs Striker; shows free-$10
The PIT Loft
154 West 29th Street; 50-seater; the third of The PIT theatres, located separately on the West side, hosts a wide range of comedy, but is especially effective as a home for intimate solo and/or theatrical shows; free-$20
The Magnet
254 West 29th Street; 60-seat theatre; strong on improv, musical improv, sketch, and energy; shows $5-$10
The Creek and the Cave
Queens' Long Island City; 40-seat theatre upstairs, 25 downstairs; virtually all weeknight shows free; weekend shows free-$10
Union Hall
702 Union Street in Brooklyn; R to Union Street; 50-seat theatre; shows $5-$20
Littlefield
635 Sackett Street in Brooklyn; R to Union Street; 100-seat theatre; shows $5-$20
Bell House
149 7th Street in Brooklyn; R to 9th Street or F/G to Fourth Ave.; 200-seat theatre; shows $10-$25
QED: A Place to Show & Tell
27-16 23rd Avenue in Astoria Queens; N/W to Ditmars Boulevard; 40-seat theatre; shows free-$10
Best NYC Stand-Up Comedy Clubs
Comedy Cellar
117 MacDougal Street; among the finest daily stand-up lineups in the world; 2-item min.
Village Underground
130 West 3rd Street; Comedy Cellar's larger sister venue, just around the corner with the same top comics; 2-item min.
Carolines Comedy Club
1626 Broadway; focuses on the world's top headliners, who perform hour-long sets; 2-drink min.
Gotham Comedy Club
208 West 23rd Street; headliners on weekends, specialty & lineup shows weekdays; 2-drink min.
Eastville Comedy Club
487 Atlantic Avenue (near the Barclays Center); only comedy club in Brooklyn; strong weekend lineups; no cover using code HyReviews; some shows have 2-drink min., but many don't
Greenwich Village Comedy Club
99 MacDougal Street; convenient if Comedy Cellar's sold out; no cover using code HyReviews; 2-drink min.
Comic Strip Live
1568 Second Avenue, off 81st; Upper East Side club with typically solid lineups; 2-drink min.
Stand Up NY
236 West 78th Street, off Broadway; Upper West Side club with typically solid lineups; 2-drink min.
The Stand
Lost its space, aiming to move to Union Square sometime in 2019: competitor to Comedy Cellar; no drink min.—support this policy!
NYC Stand-Up Open Mics & Improv Jams
If you want stage time, you can find one or more stand-up open mics virtually any night at Manhattan's The PIT, Eastville Comedy Club, and Stand Up NY Comedy Club, and at Queens LIC's The Creek and Astoria Queens' QED.
In addition, at the East Village's UCB East you can typically find a stand-up open mic Thursdays at 6:00 pm, an improv jam Wednesdays at 11:15 pm, and a rare bring-your-own-group improv/sketch open stage Sundays at 11:00 pm. And in Chelsea, The Magnet offers an improv jam on Wednesdays at 6:00 pm, and a rare musical improv jam on Tuesdays at 6:00 pm.
All of the venues above typically provide you the stage time either for free or for $5.
There are also numerous other open mics throughout the city. For a more comprehensive list, please visit FreeMicsNYC.
Special Thanks to Mindy and Anya
Special thanks to comedy photographers supreme Anya Garrett and Mindy Tucker for creating so many of the stellar photos that grace this site…and the sites of hundreds of NYC comics.
Contact Hy
From legendary NYC comedy site Brooklyn Vegan: Thank God for Hy Bender's religiously updated show bible Best New York Comedy (and HyReviews.com). He is literally the only person in NYC providing daily summaries of what's happening comedy-wise. It must be exhausting keeping that monster of a website alive. It is your daily comedy itinerary and it scares me how on top of his shit this guy is.

From comedy & rock goddess Lane Moore (host of smash hit Tinder Live; author of How to be Alone; lead singer of Brooklyn band It Was Romance): Hy Bender lives and breathes comedy. He knows what he's talking about. Listen.

Please feel encouraged to reach out to tell me about comedy shows, provide feedback on my cross-genre short story anthology Ghosts on Drugs, hire me to develop your book or screenplay (please visit BookProposal.net or HyOnYourScript.com), or for any other eason by emailing me at hy@hyreviews.com.